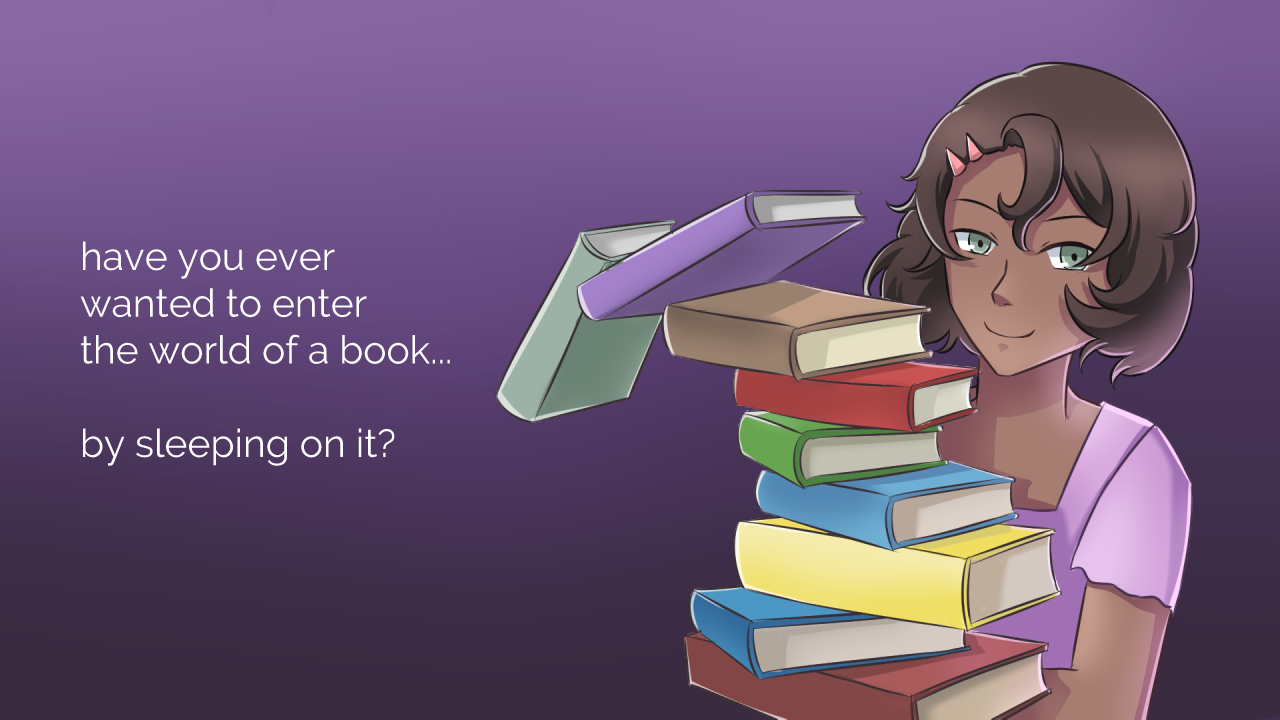 bookSLEEPer
A downloadable visual novel for Windows and macOS
bookSLEEPer is the story of an undeclared college student who isn't doing so well in school. With finals coming up, she decides to spend her reading week studying. When she accidentally falls asleep on a textbook, she discovers that she can enter the world of a book when she sleeps on it.
Will our protagonist forge friendships, or even romances, as she explores these books? Will she pass her exams, or will she drop out of college and become a cat lady? The choice is yours!
---
bookSLEEPer is a non-commercial otome game with stat-raising elements. There are a total of four routes (English, Microbiology, Photography, and Philosophy) to choose from, each created by a different writer and illustrated in a different style. With at least 9 unique endings and a variety of flavor texts depending on your choices, we hope that bookSLEEPer will be a game with high replay value.
The game is currently in version NaNo.1.1., which contains the following content (with some missing assets, more or less depending on the route.):
100% of Microbiology Route
~90% of Photography Route
~70% of Philosophy Route
~20% of English Route
We will be updating the files here as we finish the game. Thank you for your patience, and we hope you enjoy! Please feel free to give us any feedback you may have.
---
TEAM
Alcor etc


Producer, Writer (Common Route), Artist, GUI Designer
Founder of Studio Dipper, and part of the team working on Lads in Distress. Likes video games, white-haired bishounen, and potatoes. Can usually be found working on too many projects at once.

Allegra C. Hughes


Assistant Producer, Writer (Photography Route)

Zelan


Assistant Producer, Writer (English Route)

Hazel


Writer (Microbiology Route)

Choi


Artist (Photography Route)

yoshibb


Artist (English and Microbiology Routes)

Miya


Writer (Philosophy Route)

Kaoru


Artist (Philosophy Route)

Creative Commons resources (to be updated soon; we haven't compiled the credits list yet, sorry!)
Download